Restoring Pride, Inc. is a non-profit organization providing safe, stable transitional housing for members of the LGBTQ community dealing with homelessness brought on by addiction.
In the years ahead, our aspirational goal is to establish self-sustaining villages that offer accommodations for up to a year to members of the LGBTQ community who have found themselves homeless or without stable housing. These villages will offer counseling and other remediation services, minor medical services and a host of other solutions, co-located within the facility.
Case Management
Personal Action Plan
Crisis navigation
Job placement assistance
Community referrals
Health and wellness support
Supportive Services
Medical Care
Mental Health Services
Legal support
HIV/STI testing
Substance abuse treatment
Personal hygiene and self-care
Skills Development
Education (GED, High School, College or Job Training)
Life skills
Budgeting and financial literacy
Meal preparation classes
Social Support
Program specific support groups
Peer-led support network
Access to LGBTQ programming
Community outings and engagement
Our Guiding Philosophy
This is a problem worth solving. Too many valuable lives are being wasted. Homelessness caused by addiction is increasing in the LGBTQ community, a direct result of the use of drugs like crystal meth. Many of them, our friends and family. They spend all their waking hours, every day trying to find a safe place to sleep. Combating that homelessness by providing safe, stable transitional housing provides these members of the LGBTQ community their chance to start anew.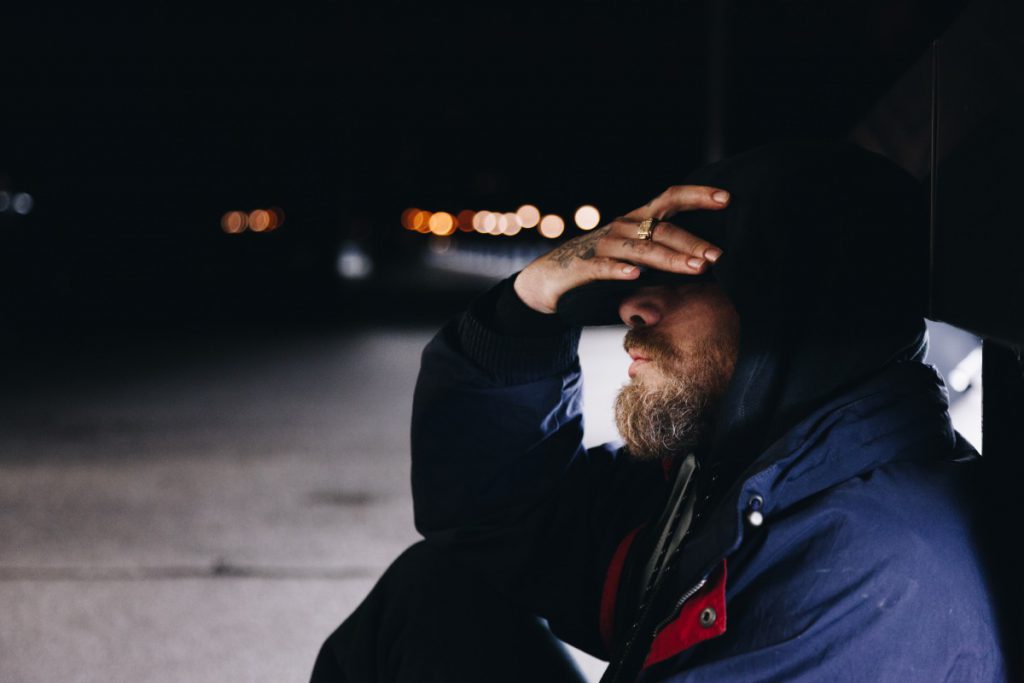 Our approach is built on personal experience. You cannot craft a solution to a problem without truly understanding the issues at hand. We have that experience at Restoring Pride. Our co-founders have been homeless and suffered from addiction and from that experience have a deep understanding of the kind of approach that works and a unique understanding of what we must do.
We are building an innovative solution that hasn't been tried. We must and we will try new innovative solutions and approaches to addressing this challenge. The old ways aren't working and we must think and act differently. We are bringing everything together in one place: stable housing along with unrestricted access to the necessary services needed to begin anew. We have seen too many lives wasted by the downward spiral of this epidemic. To stop the spiral, we must think differently, we must innovate yet keeping the ownership and responsibility to each individual resident.
Our Core Values
We believe that, although people are fallible and we make mistakes, every person has the right to be truly happy, no matter what happiness looks like to them and stability is the cornerstone to being happy in life.
We believe that homelessness among members of the LGBTQ community, fueled by addiction to crystal meth and other drugs, is the worst epidemic to strike our community since the AIDS crisis of the 1980s.
We believe the LGBTQ community must take responsibility for this epidemic and cease ignoring the problem and marginalizing this segment of our community.
We believe every person has the right to be truly happy, no matter what happiness looks like to them, and to start their lives anew.
We believe that every person who identifies as LGBTQ and is homeless, deserves as many chances as it takes to begin anew, with no questions asked.
We believe that the first step to beginning anew is the acquisition of safe, stable housing.
We believe that drug rehabilitation is critical but only when the individual is ready and that sobriety should not be a barrier to acquiring safe, stable housing. 
We believe it must be the goal of each resident, following completion of this program, to successfully transition themselves back into the community as a self-sufficient contributing adult.
We believe every resident has a right to refuse medical care and/or treatment if they choose to and are physically capable of making that choice.
We believe in and are committed to offering a foundation of mental/physical health as well as other social services to each resident.
We believe it is the responsibility of each resident to determine and seek out any and all additional needs or specific problem areas that builds on their individual treatment plans. 
Become a part of our community of supporters by joining our email list, sign up for our volunteer opportunities list, or donate today by visiting our donation page.